Product Price :

Get Latest Price
Polyester Film
6021 PET polyester film or mylar electrical insulation sheets, or mylar polyester film is made of PET molten and biaxial directional drawing. The 6021 polyester film has good insulation performance and excellent mechanical properties. It is a widely used electrical insulation film and can be used to produce soft composite material, wire wrap, electronic electrical insulation gasket, motor groove, inter-turn insulation, and print, etc.
Insulation class: E (120°C)
Thickness: 0.125mm, 0.188mm, 0.25mm, 0.30mm, 0.35mm
Width: 1000mm or customized
Form: in rolls
Color: milky white
Mylar Electrical Insulation Sheets Features
1. Low coefficient of friction
2. Excellent lamination
3. Good shape retention and spring effect
4. High dielectric strength.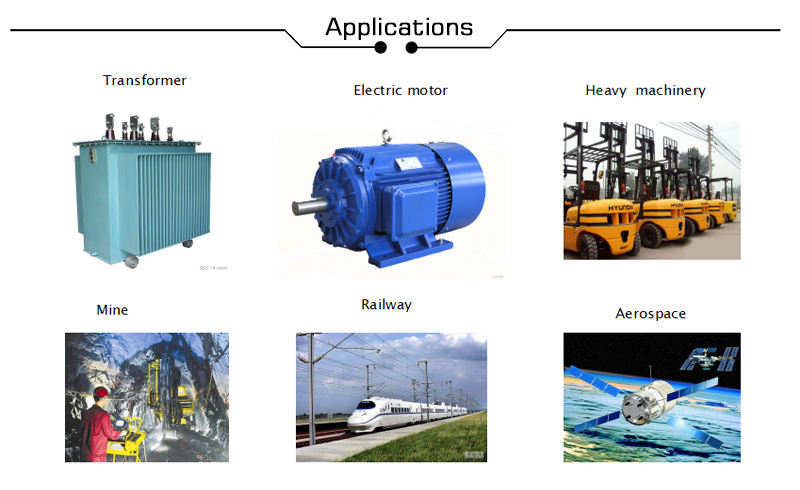 Polyester Film 6021 Applications
For low-voltage motors, electrical coils turn insulation, ends wrap insulation, liner insulation, magnetic wire insulation, capacitor dielectric slot insulation of E and B class motor, For cable wrapping, transformers and composite materials making; It also used in packaging, glass steel, clothing collar lining, and other occasions.
Polyester Film 6021 Specifications
Item

Unit

Index

Thickness

um

75

100

125

175

188

200

250

300

Tolerance

%

±3

±3

±3

±4

±4

±4

±4

±4

Tensile strength

Mpa

≥ 180

≥170

≥ 70

≥ 160

≥ 150

≥ 150

≥ 50

≥ 150

Elongation

%

≥ 100

≥ 100

≥ 100

≥ 100

≥ 100

≥ 100

≥ 100

≥ 100

Frequency electrical strength

V/um

≥ 105

≥ 90

≥ 80

≥ 69

≥ 66

≥ 64

≥ 60

≥ 55

Volume resistivity

Ω.cm

≥ 1.0x1014

Dissipation factor

-

≥ 3.0x10-3

Thermal class

°C

120