Product Price :

Get Latest Price
6630-B DMD Insulation Paper Introduction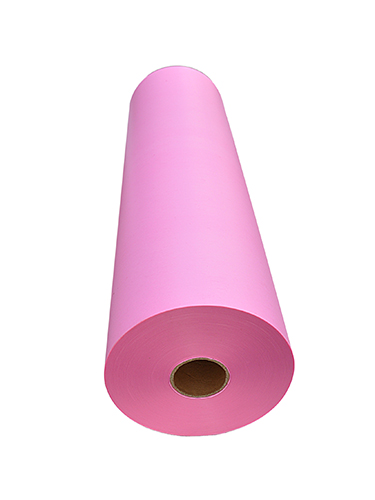 This DMD insulation paper is a three-layer composite electrical insulation paper. It is laminated with two layers of polyester fiber non-woven fabric and a single layer of polyester film in the center. The structure is Dacron+Mylar+Dacron, so it is referred to as DMD.
It has good dielectric and mechanical properties, high tensile strength, and heat resistance. Suitable for Class B (130℃) as slot insulation and linear motor, electrical insulation, and turn-to-turn insulation.
Thickness:0.15mm-0.4mm
Width:1000mm or customized
Color: White, green, blue, and pink
Insulation Class: B class (130°C)
6630-B DMD Insulation Paper Features:
1. Excellent electrical properties
2. High tear, tensile, and burst strength
3. Retained flexibility
4. Physical Toughness
5. Excellent moisture and chemical resistance
6630-B DMD Insulation Paper Applications:
It is for B-grade motors, generators, or other electric appliances, as slot, intern, phase, and liner insulation.
6630-B DMD Insulation Paper Specifications
echnical Specifications

Unit

Values

Thickness

mm

0.15

0.18

0.2

0.23

0.25

0.3

0.35

0.4

PET Film Thickness

mm

0.05

0.075

0.5

0.125

0.15

0.175

0.20

0.25

Tensile Strength

MD

Not Bended

N/10mm

≥80

≥100

≥120

≥130

≥150

≥170

≥200

≥300

Bended

≥80

≥90

≥105

≥115

≥130

≥150

≥180

≥220

TD

Not Bended

≥80

≥90

≥105

≥115

≥130

≥150

≥180

≥220

Bended

≥70

≥80

≥95

≥100

≥120

≥130

≥160

≥200

Break Down Voltage

Room Temperature

KV

≥7.0

≥8.0

≥9.0

≥10.0

≥11.0

≥13.0

≥15.0

≥18.0

Adhesive Property

Room Temperature

-

No delamination

155ºC±2ºC, Ten min

-

No delamination, blister, or adhesive flow