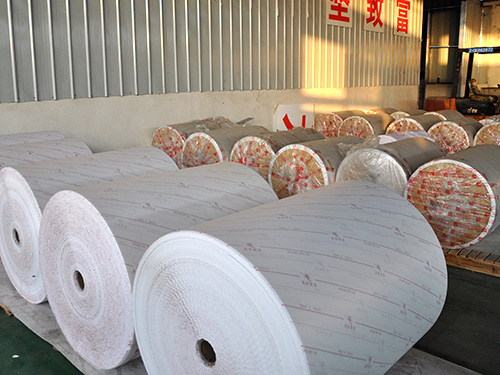 Products
Our main products are as follows:
Electrical Insulation Film: 6020/6021 Polyester film, 6051 polymide film

Flexible Composite Insulation Paper: 6630 DMD insulation paper, 6641-F DMD, 6640NMN insulation paper, 6650NHN insulation paper, 6520/6521 insulation paper
Electrical Insulation Paper: cable insulation paper, laminated presspaper, diamond dotted paper,dmd insulation paper,crepe paper insulation

Insulation Binding Tape: cloth insulation tape, polyimide film tape, fiberglass insulation tape, 2830、2840、2853 impregnated fiberglass tape

Insulation Sleeving: 2715 PVC fiberglass sleeving, 2751 silicone fiberglass sleeving, 2753 silicone resin fiberglass sleeving, 2740 acrylic fiberglass sleeving.

Mica Products: mica tape, mica insulation sheet

Laminated Sheets: 3025phenolic cotton cloth sheet, 3240epoxy fiberglass sheet, FR4/G10 epoxycloth laminate sheet
Insulation Rods: 3841 epoxy laminate insulation bar, 3723 phenolic cotton cloth bar


The products are widely used for slot insulation, interturn insulation, layer insulation and liner insulation of the large and small motor. Some are for binding insulation of transformer, impregnating material, electrical wire and other electrical insulation.


Are You Looking for A Trusted Advisor or Just A Insulation Material Vendor?
Xuchang Chengrui Truly Show its Unique in the Industry
Xuchang Chengrui is a professional manufacturer and distributor of various electrical insulation materials. AtXuchang Chengrui, we pay great attention to how to reduce production costs, improve product quality, optimize product design, and provide our distributors with the greatest profit margins and market acceptance.

At Chengrui, We care more about how our customers could make the right investment and how to get updated and more valuable amusement equipment for customers at the lowest cost.
We believe that having the best-fit amusement ride is merely the first step to your success in rides business. Another key element is to choose the right product supplier to provide professional and comprehensive product and technical support.
In Xuchang Chengrui, we are more concerned about how to provide customers with higher-quality products and how to provide customers with newer and higher-quality insulating materials at the lowest cost. We believe that having the most suitable and quality insulating materials is the first step in your business. Another key factor is to choose the right product supplier to provide more professional and comprehensive products and technical support.


We take pride in our position as a trusted partner, not just the supplier of electrical insulation material,

– We do what other electrical insulation material vendors can not do.
– Trusted by over 134 Electrical Insulation Material Distributors Worldwide.