Product Price :

Get Latest Price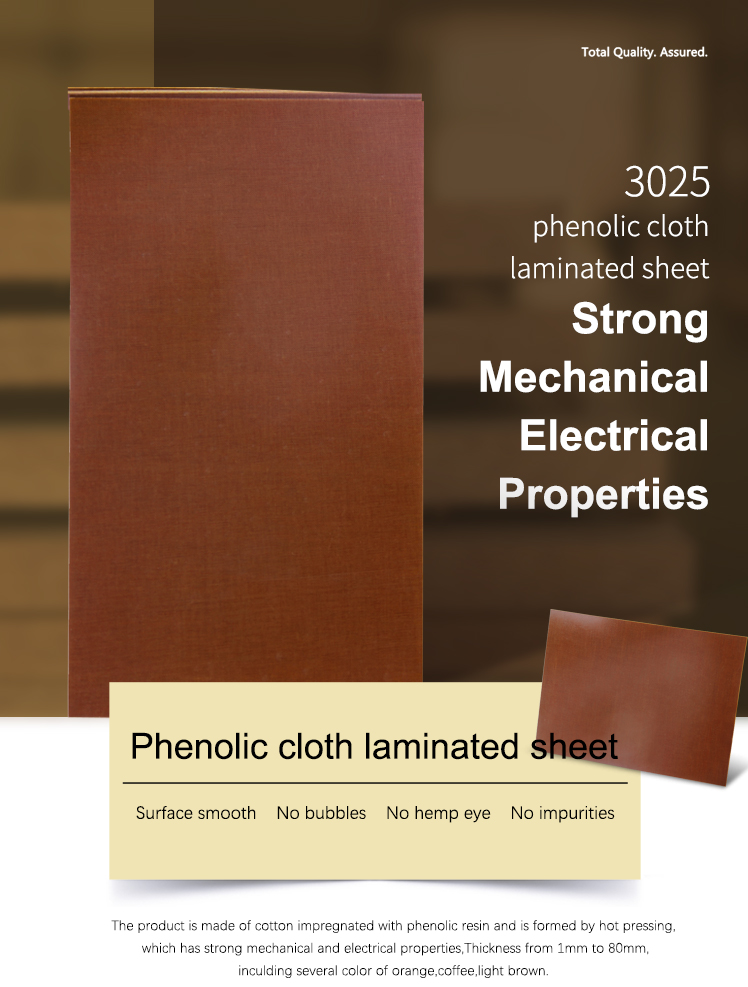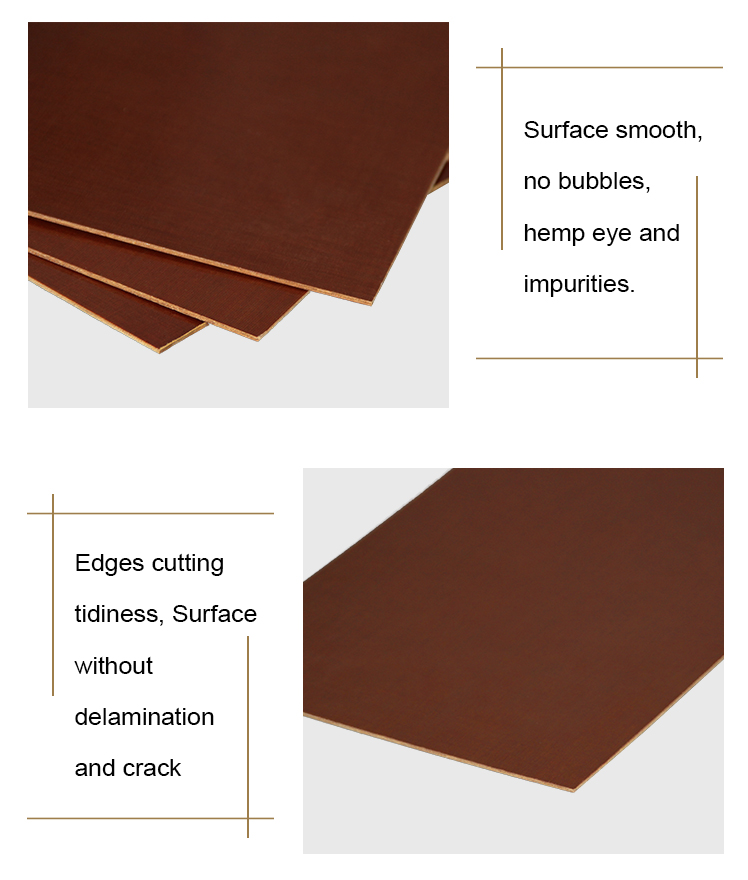 3025 Phenolic Cotton Cloth Laminate Sheet Description

The phenolic cotton cloth laminated sheet is also called phenolic epoxy laminated sheet or phenolic laminated sheet cover, which is a laminated material made by hot pressing of cotton cloths impregnated with a thermosetting phenol-formaldehyde-based binder. The heat resistance rating is E. It has high mechanical properties, oil resistance, and certain dielectric properties.
Due to the use of cotton cloths, the phenolic cotton cloth laminate sheet has high compression strength and increased resilience, favorably lends itself to machining by drilling, cutting, and forging. That is why the phenolic epoxy resin cotton cloth laminated sheets are widely used to make parts loaded with reversed electrical and mechanical stresses or working under friction (bushings, cams, etc.).

The phenolic cotton cloth sheets are used as insulating material for work in transformer oil and in the air at a normal relative humidity of the environment and at 50 Hz of frequency.
Thickness: 0.5-120mm
Sheet dimension: 980×1980mm, 1000mm×2000mm 1020X2040mm
Heat-resistance: class B (120℃)
Material: cotton cloth and phenolic resin
Phenolic Laminated Sheet Cover Features
1. Very good mechanic and thermal properties
2. Lasting operating temperature to 120°C
3. Approved for oil and air
4. Low friction coefficient
5. High creep resistance
6. Vibration absorption properties
7. Easy mechanical processing
8. Electro-insulation properties
Phenolic Paper Laminated Sheet Applications
1. 3025 phenolic cloth board is widely used in electrical products.
2. Phenolic laminated paper and cloth sheets have a density of about 1.35 g/cm, which is half lighter than aluminum, and are used in aviation and other structures.
3. 3025 phenolic laminates are chemically resistant, resistant to organic solvents, organic acids, and rare mineral acids. They are suitable for many chemical equipment and are generally not suitable for alkaline media.
3025 Phenolic Cotton Cloth Laminate Sheet Specitions:
Index

Unit

3025

Bending strength (Vertical layer)

(thickness≥1.6mm)

Mpa

≥90

Impact strength (Parallel layer)

(thickness≥5mm)

KJ/M2

≥7.8

Shear Strength(Parallel layer)

thickness≥5mm

Mpa

≥20

Breakdown Voltage(Parallel layer, 90+/-2C in oil)

KV

≥18

Insulation Resistance After Immersion




≥5X107

Temperature Index

thickness≥5mm

/

≥120

Tensile strength

thickness≥1.6mm

Mpa

≥60